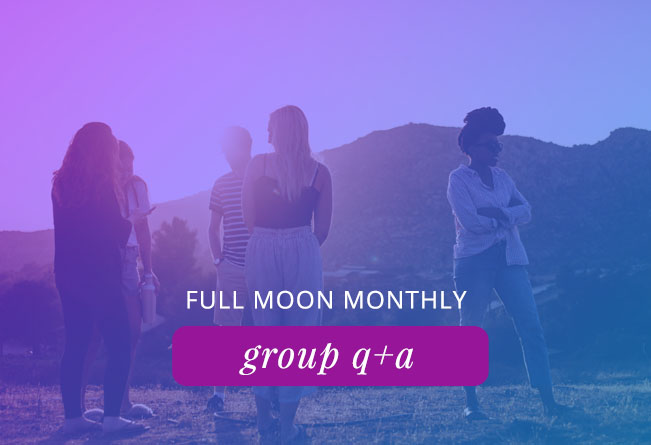 Moonsight Monthly Group Call & Q+A
This is the time to bring business strategy and marketing questions!
Wondering about what to launch, how to shift your offer, who your ideal client is, or what your next steps should be?
Join me for the Live Group Call where I'll be answering your questions on business strategy and marketing with an intuitive edge. You'll be able to access my 20 Years of Psychic Life Business Coaching experience to help you breakthrough and leverage your magic. We'll be honing in on belief systems, fears, and other forms of resistance, and also helping you to align with your goals and skills in a deeper way .
I will take as many questions as I can live.
Time: 10am PST – 12pm PST. Click here to convert this to your timezone.
Zoom Link: https://zoom.us/j/687442508
PASSWORD: MOON