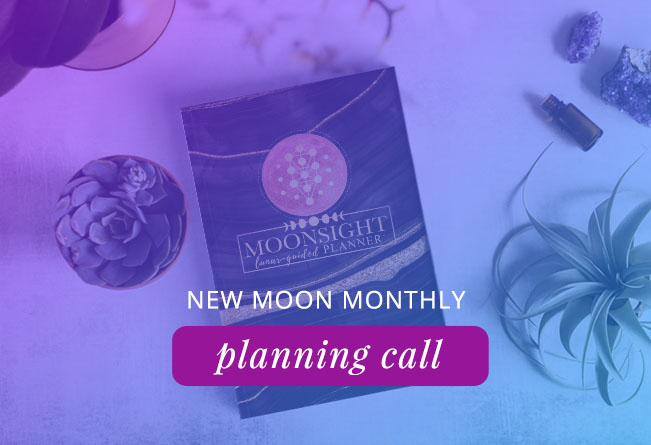 New Moon Planning Call
Join me for our Monthly Planning Call!
During this call we will be hosting a live deep dive into the next lunar cycle – including best launch dates, best times for setting certain goals or tasks, and social media tips for your marketing during certain lunar elements.
Be sure to bring your planners, a list of things you'd like to launch or plan for during this lunar cycle and we'll map them out live.
This call includes a Q+A period, as well as co-working period where you can stay on the call (optional) and plan your goals/schedule after we've covered the best and most potent periods for astrological results.
Planning call average time 1hr(ish), Q+A Period 25 minutes (ish) Co-working time 1hr (ish) Time: 10am PST – 12pm PST. Click here to convert this to your timezone.
Zoom Link: https://zoom.us/j/687442508
PASSWORD: MOON