How to Finally Stop The Burn Out, Have Clients Seeking YOU Out & Earn Six Figures Or More in 2022 By Planning Client
LaunchesMarketingSocial MediaTasksGoalsPromotionsContentFacebook AdsSales CopyBlog PostsPodcastsEmailsInstagram StoriesPR StrategiesProductivity CyclesYouTube VideosSales CallsEventsCollaborationsCoursesPitchesInstagram ReelsCopywritingNurture SequencesOnboardingVideo ContentBook Promotions
By The Moon.
For Coaches, Strategists, Managers, Virtual Assistants, Designers & Consultants ready to stop chasing dollars and leverage their time and expertise using a proven astrological system.

One Day Only.

Monday, April 11th, 2022.
10am PDT/11am MDT/12pm CDT/1pm EDT/5pm GMT
Private Training Event: Learn how to get off the hamster wheel of having your service business run you, and instead leverage the power of astrological cycles to run your business AND offer this service to your clients making you a unique and sought after expert.
By signing up for this event you're agreeing to receive emails from Vanessa Corazon & Coral Moon Media Ltd. You can unsubscribe at any time.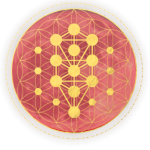 THE PHASES
The CONTAINER & LONG GAME: 
Project Management by the Moon (and Stars):
– You're a literal genius, you see things in ways that others don't and it's why your clients hire you, but you may struggle with managing all the moving pieces in the big picture. 
In this live event we'll be diving into project management for clients, whether you are a coach, a VA, an OBM, a graphic designer, a launch specialist or a copywriter, planning out your client's work in phases will help you and them get better results (with less stress) by following a natural system.
This is project management on astrological steroids.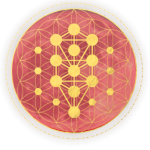 THE HOUSES
  The WHEN, the WHERE & The WHY
Timing your client's marketing, goal setting, projects, PR, Advertising & promotional windows (and your own) using astrological timing means bigger engagement with less effort. 
The biggest time waster is trying to figure out the best time to take action and in what area – Imagine being able to plan your clients projects, goals, marketing and promotional cycles by the stars without the guesswork.
Tapping into productivity and powerful marketing windows means less legwork, less tech issues, and better results.
No crystal ball needed, just you and your cilent's star map.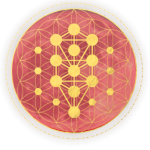 THE ELEMENTS
The WHAT and the HOW (THE SHORT GAME):
The Elements & Zodiac outline the energy our clients, their audience /community and ourselves will be feeling at any period of time.
These are the ACTIONS we, our clients, and their clients want to be taking. This helps to define our marketing objectives, the best times for CTAs, the best times to calculate data, the best times for writing copy, creating content, and the best marketing activities that will yield the most results with the least amount of effort.
Being able to plan this out for your clients means more money in the bank for you, and LESS work.
It's plug and play.
5 Ways Your Business Is About to Explode in 2022 for the Better (Get Ready).
Ready to grab 2022 by the (planetary) balls and consistently reign in high-end clients, and more moolah doing cutting edge work by pairing Moonsight Astrology with your unique skills.
Your Client Strategies, Launches, Social Media, Copy, Marketing, Funnels, Ads, and Graphic Design Customized using the Moon and Upcoming Transits (without all the Astro Jargon or overwhelm).
A stand out expert Social Media Strategist, VA, OBM, Facebook Ads Manager, Marketing Expert, Business Consultant, Productivity/Health/ ADHD Coach, or Launch Strategist, who now has become one of a small few who works astrologically with clients to make sales, get results and plan with the stars. 
You've already been raving about the Moonsight Planner and System to friends, clients and colleagues and now you're ready to take your love for the Moonsight Planning System and use it with your clients to make big bucks.
Launching your custom offers, done-for-you one-of-a-kind services with the added leverage and benefits of being a Certified Moonsight Practitioner.
Join Me & Let's Create Your 9-month Star-Studded Business Plan in 90-minutes (or less).
By signing up for this event you're agreeing to receive emails from Vanessa Corazon & Coral Moon Media Ltd. You can unsubscribe at any time.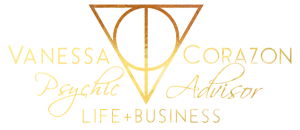 © CORAL MOON MEDIA LTD 2018 – 2022 – All Rights Reserved.